Follow us in our wake to get to a safe port
Currently Remolcanosa counts with harbour and coastal tugs operating in the following ports: Alcudia, Ibiza, Mahón, Melilla, Motril, Palma de Mallorca, Vigo, Villagarcía, Ribeira and La Puebla del Caramiñal.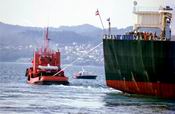 Besides harbour services, the capacity of Remolcanosa enables us to make all kind of towages, coastal and ocean-going, which have made Remolcanosa's name well-known all over Europe. We have available for these jobs a wide fleet, where you can find the ideal tugboat for each service at their base ports which are Vigo, Villagarcía de Arosa, and Palma de Mallorca.
Each one of these tugboats is fully equipped with towing material and fire fighting equipment to operate urgently in any location and give a satisfactory response to an emergency.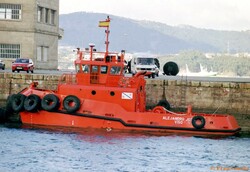 GRT:

131

Length:

20.00 m

Breadth:

8.20 m

Draft:

3.50 m

Power:

2200 hp

Pull:

26 T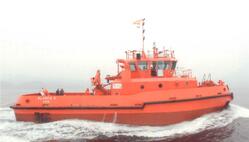 GRT:

260

Length:

23.99 m.

Breadth:

10.00 m.

Draft:

4.75 m.

Power:

3996 hp

Pull:

53 T
GRT:

276

Length:

22.00 m.

Breadth:

10.00 m.

Draft:

4.00 m.

Power:

4078 hp

Pull:

54 T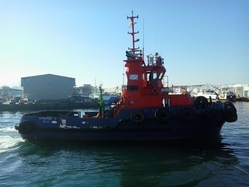 GRT:

273

Length:

23.40 m.

Breadth:

9.80 m.

Draft:

4.80 m.

Power:

3752 hp

Pull:

54 T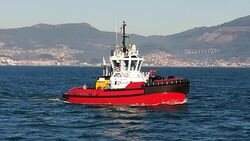 GRT:

276

Length:

22.00 m.

Breadth:

10.00 m.

Draft:

4.00 m.

Power:

4078 hp

Pull:

54 T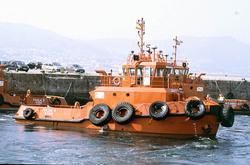 GRT:

131

Length:

20.00 m.

Breadth:

8.20 m.

Draft:

3.50 m.

Power:

2200 hp

Pull:

26 T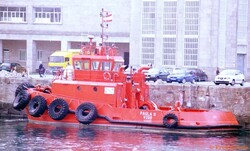 GRT:

131

Length:

20.00 m.

Breadth:

8.20 m.

Draft:

3.50 m.

Power:

2200 hp

Pull:

26 T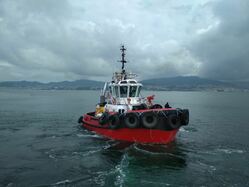 GRT:

276

Length:

22.00 m.

Breadth:

10.00 m.

Draft:

4.00 m.

Power:

4078 hp

Pull:

54 T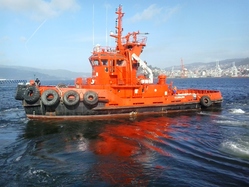 GRT:

310

Length:

28.69 m.

Breadth:

10.00 m.

Draft:

5.00 m.

Power:

3882 hp

Pull:

45 T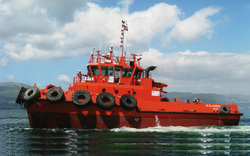 GRT:

260

Length:

23.99 m.

Breadth:

10.00 m

Draft:

4.75 m

Power:

3996 hp

Pull:

53 T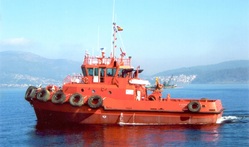 GRT:

260

Length:

23.99 m.

Breadth:

10.00 m.

Draft:

4.75 m.

Power:

3996 hp

Pull:

53 T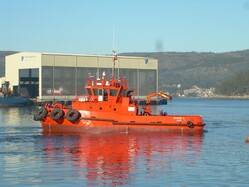 GRT:

260

Length:

23.99 m.

Breadth:

10.00 m.

Draft:

4.75 m.

Power:

3996 hp

Pull:

53 T