Helping seafaring people
One of the main areas of Remolcanosa's job is marine salvage.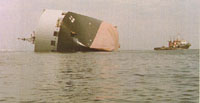 Since 1974 we have carried out an undeniable social job answering distress messages from anywhere in the ocean that have allowed us to save hundreds of live.
During all this time we have provided more than 1,000 rescue services at sea, among which we include fires, groundings, cargo shifting, leaks, vessels under no command, etc. And considering the sea our environment, Remolcanosa also provides environmental care services.
Remolcanosa counts with vessels on round-the clock duty for marine salvages, always ready to help you anytime.
Whenever you may need us, remember Remolcanosa is in the service of seafaring people.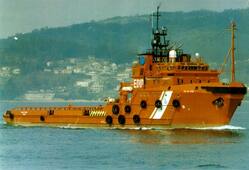 GRT:

1850

Length:

69.00 m.

Breadth:

13.50 m.

Draft:

6.80 m.

Power:

10000 hp

Pull:

120 T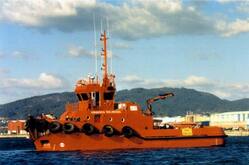 GRT:

259

Length:

27.00 m.

Breadth:

8.70 m.

Draft:

4.30 m.

Power:

3350 hp

Pull:

50 T